How do I add or remove Tribute invitees after starting a Tribute?
John
Jan. 20, 2018, 7:23 a.m.
Go to www.tribute.co/manage once you're logged in and click on the Tribute you'd like to edit: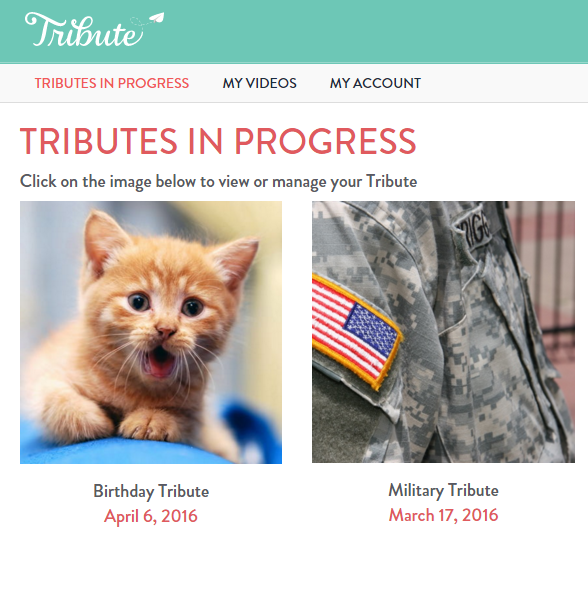 Once you're on the Manage Tribute page, click the "Invitations" option: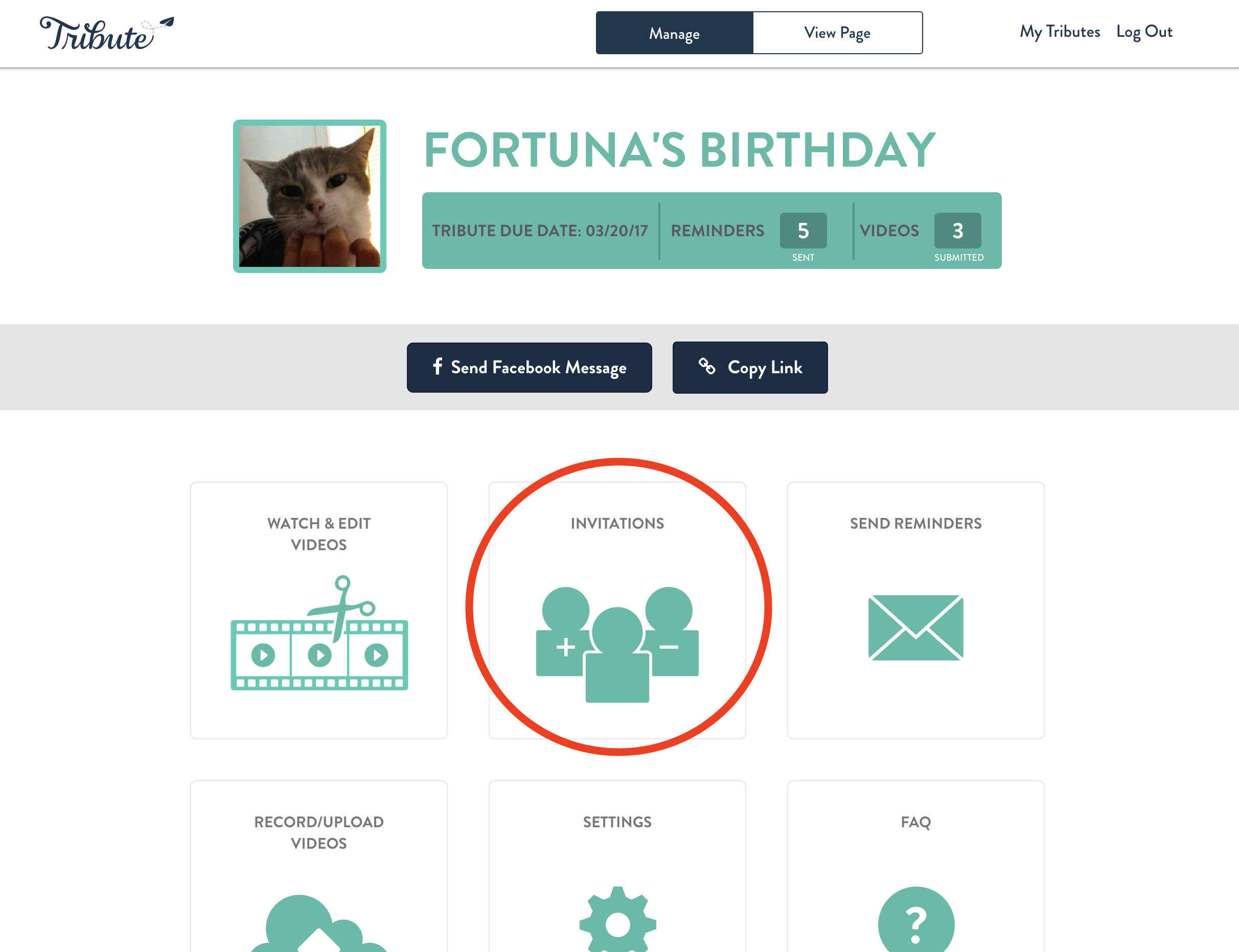 On this page, you'll be able to add a new Tribe member by entering their name and email at the top of your list of Tribe members. You can also remove Tribe members by clicking the Trash can button on the right of their name.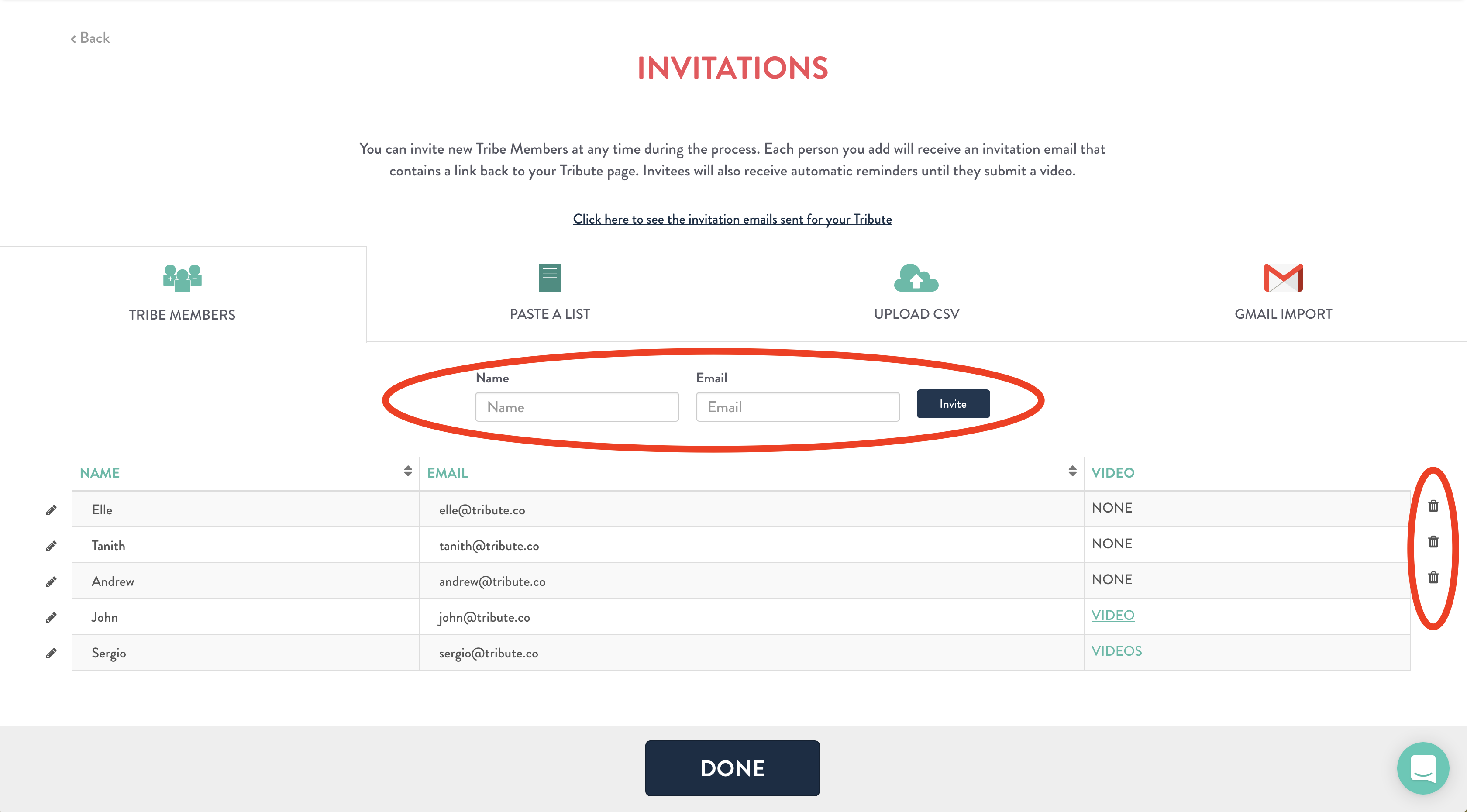 You can also paste a list you've copied on your clipboard, upload a CSV document with all the contacts, or import contacts from GMail.