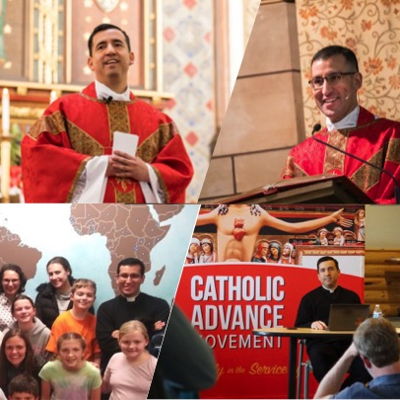 New mission in South Dakota "Here I am", I said, "send me'." Isaiah 6:8
Organized by Sisters - Pro Ecclesia Sancta Pro Ecclesia Sancta
Time left to add your video:
Who is this for?
Fr Cesar and Fr Yamato
What are we doing?
We are creating a "Tribute" for Fr Cesar and Fr Yamato. It will only take you a minute to film and submit your video. Please help us bring to them the love of the Sacred Heart through your warm greeting and best wishes in their new mission. God bless you!
Questions to answer in your video
Please share a memory or gratitude words.
Please share some words of encouragement.
Note
Answer a single question or both questions
Know someone who deserves a Tribute?
Mark the date in your calendar and GET 20% OFF!
How do I record a great video?