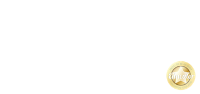 Let your early childhood educators know they are appreciated with a collection of personal video 'thank you' messages from your families from their homes, without the rush of pick up or drop off. Simply use the code "ECEDay2021" upon checkout to publish your free DIY Tribute.
The Tribute Experience
The Impact of a Tribute
Wondering how it works?
Creating a Tribute is simple and delightful.
In 3 easy steps, you can create a profoundly meaningful video montage for your occasion.
What used to take 10 hours, now takes ten minutes with Tribute.
Invite Your Friends
Invite friends and family to join the celebration.
Collect Videos
Everyone gets a prompt, makes a video and uploads it.
Compile Your Tribute
Drag and drop the videos in the order you like and share!
Testimonials
Some kind words from the Tribute community